A Grand Success for Hungarian Designers at Milan Fashon Week
---
As part of the joint mentoring program of the Hungarian Fashion & Design Agency (HFDA) and Camera Nazionale della Moda Italiana, eight Hungarian brands were given a unique opportunity to exhibit their collections as part of the official Milan Fashion Week programme, in the grand building of Spazio Cavallerizze between 20-24 February.
The brands Abodi, Artista, Celeni, Cukovy, Elysian, Je Suis Belle, Tomcsanyi and Zsigmond Dora Menswear received a high volume of interest, with hundreds of visitors viewing the exhibition, and throughout the week the fashion garments on display were continously photographed. The exhibition was also a great opportunity for designers to make connections with various international showrooms, and many have already started negotiations on future cooperations.
Prior to the show on Friday, the designers were given a helping hand from Giulio Martinello, Vogue Italia's stylist, on how to select their pieces for the collective fashion show, allowing the viewers a glimpse into the Hungarian fashion world. The internationally renowned stylist has previously worked together with Beyoncé, Milla Jovovich and Amber Heard. In the first row there were international buyers, fashion professionals, and influencers such as Erica de Matteis, Miss Universe Italy, who wore a dress by one of the Hungarian designers to the event.
Check out a recap of the event on our YouTube channel.

More articles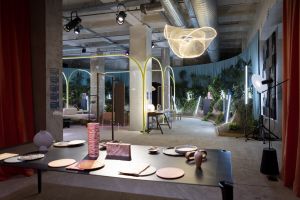 This October, 360 Design Budapest awaits you with a more diverse programme than ever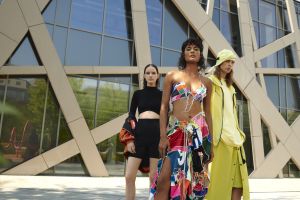 The 12th BCEFW is coming with colourful programmes and the future generations in the focus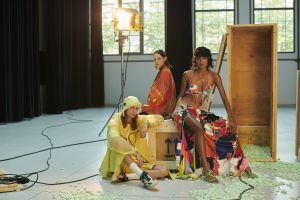 BCEFW's first Fashion HUB awaits you with exclusive experiences and professional programmes