A strategic partnership has been entered by the Hungarian Fashion and Design Agency and Camera Nazionale della Moda Italiana
---
On the first day of the Budapest Central European Fashion Week, The Hungarian Fashion and Design Agency and Camera Nazionale della Moda Italiana announced three-year strategic agreement previously signed in August 2018. According to the collaboration, the industry leader fashion chamber will actively assist and mentor the development of the Hungarian young emerging designers.
As part of the Hungarian Fashion and Design Agency's ongoing support in developing Hungarian fashion designers and brands, this is a step towards international awareness and commercial viability.
The mentoring program, as first phase of the collaboration, will begin right after the Budapest Central European Fashion Week. The designers, who were selected on the basis of various professional requirements will start working with Cameramoda's assigned mentor(s) to elevate each brand's strengths as well as define the areas that need further development.
The Hungarian brands who were selected are:
Abodi
Je Suis Belle
Celeni
Artista
Dora Zsigmond
Cukovy
Tomcsanyi
Elysian
The main purpose of the collaboration is to accelerate growth and enable these brands to enter the international marketplace through targeted professional support.
"Thanks to the mentoring program, our agency will be able to give Hungarian designers the opportunity to travel to Milan this year, where they will be given further exposure to expert knowledge and best practices in a collective way." - said Zsófia Bata-Jakab, Chief Executive Officer of the Hungarian Fashion and Design Agency.
Stefania Vismara, General Manager of Camera Nazionale della Moda Italiana emphasized "Two of the pillars of the Mission of Camera Nazionale della Moda Italiana are support for young designers and internationalization.
This project between CNMI and HFDA is the opportunity to support concretely eight young Hungarian designers, offering them also an important mentoring program that will take place between Budapest and Milan.
Immediately after the Fashion Week in Budapest, the designers will have the opportunity to start working with the fashion industry experts. The program will continue in the month of December in Milan with B2B meetings and workshops.
Camera Nazionale della Moda Italiana has various projects aimed at promoting the new generation of designers, this is why we are particularly happy to work with Hungarian Fashion and Design Agency on this special and unique event."
Sara Sozzani Maino, International Brand Ambassador of Camera Nazionale della Moda Italiana adds "We are very happy to be here in Hungary and to see the work of young designers so creative and talented. The scouting of new talents at an international level is a priority for CNMI. At the same time, from an exchange perspective, another aim is the promotion of Italian talents abroad for which the internationalization is a must have. In the many projects supporting new brands, an international environment is mandatory. Milan is a showcase and it represents an opportunity for these talents to meet different people and understand the global fashion market."
Massimo Rustico, Ambassador of Italy, pointed out the relevance of the new collaboration set out by the HFDA and the Camera Nazionale della Moda. "Hungary has a tremendous potential and creativity with the possibility to grow very fast. Sharing the experience with a true fashion global player like Italy in each and every aspect of the industry may bear relevant results. The Italian fashion related industry has reached revenues of 90 Billion Euro in 2017 with a huge export share. Creativity is associated with Technology & innovation and industrial processes, key factors to compete on the global markets. In such a competitive environment the partnership between the Hungarian and the Italian players may become a beacon for several other countries."
Further information: info@bcefw.com
About Hungarian Fashion & Design Agency
The Hungarian Fashion & Design Agency was founded in 2018 as a subsidiary of the Hungarian Tourism Agency, with three key divisions: fashion, design and Fashion & Design Hub. The goal of the Hungarian Fashion & Design Agency is to strengthen the country's image through the globally acknowledged design and fashion industry, which also creates workplaces that are beneficial for other industrial branches. Additionally, some of its most important tasks are to enhance export, strengthen and develop the domestic manufacturing background, and cultivate the creative and professional knowledge that preserves tradition. Its emphasized aim is to execute an efficient professional coordination between domestic and international performers within the industry, which is essential for long-term success.
About Camera Nazionale della Moda Italiana
Camera Nazionale della Moda Italiana (CNMI) is a no-profit association founded in 1958 to represent, promote and support the values and development of Italian fashion in Italy and worldwide. Based in world fashion capital Milan, the Association represents around 220 Italian brands operating in prêtà-porter, high fashion, quality tailoring, sportswear, fur, cosmetics, fabrics/materials, accessories, leather goods, footwear, services and distribution.
CNMI's mission is to support the entire Italian fashion industry worldwide by maintaining institutional relationships and communicating our values and activities. One of the most important of CNMI's many initiatives is organizing the Milan Fashion Weeks.
CNMI's operating strategy and development are based on the following four pillars: sustainability, education and young designers, digitalization, internationalization.
CNMI members include some of the biggest names in Italian fashion, such as Armani, Bottega Veneta, Emilio Pucci, Etro, Fendi, Gucci, Missoni, OTB, Prada, Roberto Cavalli, Salvatore Ferragamo, Trussardi, Valentino and Versace. Camera Nazionale della Moda Italiana members enjoy numerous services, as well as being able to take part in all the Association's events and activities.
The Italian fashion industry makes a €89 billion contribution to the Italian economy (2018 forecast). CNMI brands members account for over 50% of that figure.
More articles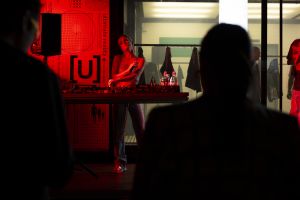 BCEFW will return at the end of January – Applications for side events are now open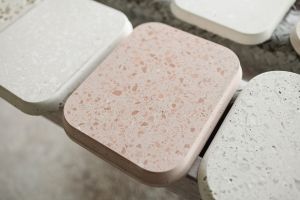 Creative collaborations have started in the Hungarian design LAB curated by Rossana Orlandi program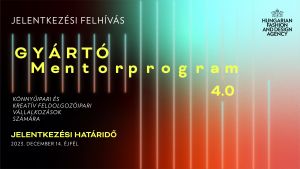 Manufacturers Mentoring Program 4.0