''Citizens of ABODI Universe - Unicorns, pegasi, unisi, spaceship owners, timetraveller party people, teleportation experts, dreamers, galactic beauties, extraterrestial creatures, movie stars, popstars... - are all part of this magic land...Are you ready to arrive to ABODI Universe?" (Dora Abodi)
ABODI loves to create painfully beautful things. Through its unique creativity and ultra-contemporary style and creative evolution, the brand rapidly seduced demanding international fashion customers.
ABODI's luxury style is a combination of tradition and innovation. ABODI's signature style can be defined as baroque futurism; fusing ancient with futurism. ABODI icon is the TWIN UNISUS, a mystical and powerful creature, a winged unicorn. Each collection is a new chapter in the TWIN UNISUS EMPIRE saga since 2013.
Celebrities as Cate Blanchett, Emma Thompson, Lady Gaga, Taylor Swift, Rita Ora, Jena Malone, Jasmine Tookes, Olivia Munn, Tyra Banks, Fergie and many others chose her pieces. ABODI was featured by Vogue Italia, Vogue.com, Vogue UK, Vogue China, Vogue Netherlands and many other magazines.
The brand is conscious in representing an ethical and sustainable point of view in fashion, not using real fur, exotic leathers or any materials from uncontrolled origin.
About the designer:
Born in Transylvania and raised in Budapest, part of a creative family, Dora Abodi showed early signs of interest in fashion and began to draw sketches in her grandfather's studio at a young age. She graduated from French Mod' International Art and Fashion Academy and obtained a Masters in Fashion Design at Domus Academy Milan in 2013. Since then she is sharing her time between Budapest and Milan. She is finding her inspirations from her family and cultural heritage, movies, travelling, popculture, literature. Besides working as art director and head of design of ABODI, she is involved in several creative art projects.
Her accolades include:
Salon de Excellence Award by Camera Italiana Buyer Moda (Pitti Immagine), ON/Off & Artthread LFW, FashionScout London AW1516 & SS2015 Catwalk Show, Vogue Italy Dubai Mall project, Future of Fashion program, Domus Academy-Vogue Talents Special Awards, Handbag Designer Awards in best overall design category with signature bags called 'Phoenix Bag' and 'Twin Unisus clutch', Glamour Women of the Year, Instyle Award, Hungarian Fashion Award.
More articles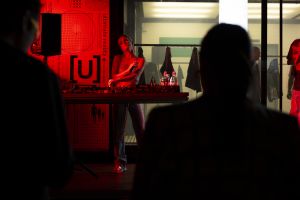 BCEFW will return at the end of January – Applications for side events are now open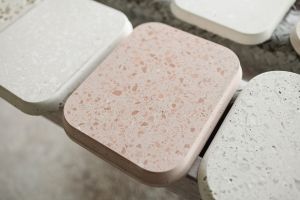 Creative collaborations have started in the Hungarian design LAB curated by Rossana Orlandi program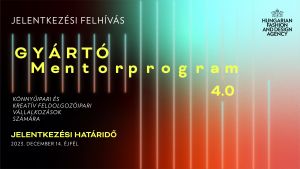 Manufacturers Mentoring Program 4.0