Budapest Fashion & Tech Summit
---
The Hungarian Fashion & Design Agency is organising the Budapest Fashion & Tech Summit – a fashion industry conference providing a platform for international experts – for the fourth time between 1st-2nd December. In 2021, the event is focusing on the future of the fashion industry from the perspectives of sustainability, storytelling, exchange of knowledge, cultural heritage, e-commerce and changing trends of consumer behaviour.
After the highly successful digital event in 2020, the Hungarian Fashion & Design Agency will be once again organising the Budapest Fashion & Tech Summit online, between 1-2 December 2021. The programmes of the two-day event will be available on the official Facebook page of BFTS, where both national and international speakers will present their professional views on topics such as sustainability, e-commerce, education, technological development and fashion business via live videos.
The aim of the event is to create a platform for fashion industry professionals to reflect together on the global challenges presented by COVID-19 and on the key issues of the upcoming years, such as the environment, sustainability and innovation. As an integrative organisation, through the event the HFDA will be initiating an international dialogue with the fashion industry institutions of the region, involving renowned international experts. One of the main objectives of the two-day event is to foster a process of joint reflection with neighbouring countries and to enable an effective exchange of information. The presentations and programmes of the Budapest Fashion & Tech Summit are free of charge for both the general public and industry members.
This year's edition of the Budapest Fashion & Tech Summit will feature fashion industry players from the V4 countries - as Hungary took over the V4 Presidency from Poland on the 30th of June. The event will therefore pay special attention to the inclusion of neighbouring countries in the programme, with the aim of giving fashion industry players in the region - from designers to large corporations and industry press - the opportunity to introduce themselves and participate in networking thanks to the event's roundtable discussions and presentations. This will also help to increase and strengthen the presence of professionals from the region and V4 countries on the international stage.
The BFTS event brings together international and regional experts to create a professional dialogue for the Central European region's fashion-conscious audience, who are open to innovative ideas and concerned about sustainability. The event will also be an excellent opportunity for market players to support each other through professional advice and other tools. Through regional cooperation, the long-term goal of the BFTS is to place Budapest on the global map of international fashion conferences as a regional fashion hub.
More articles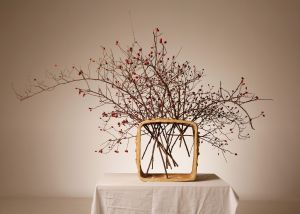 Hungarian creators will be presented for the first time at Designblok in Prague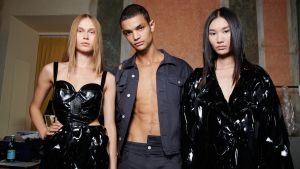 A new generation of Hungarian fashion brands debuted in the Italian fashion capital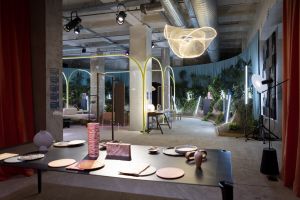 This October, 360 Design Budapest awaits you with a more diverse programme than ever