HFDA "Fashion Flash" presents: Crafts and careers in Fashion
---
The Hungarian Fashion & Design Agency's discussion series, HFDA Academy continues.
HFDA "Fashion Flash" presents: Crafts and careers in Fashion
Date: Thursday, 25th of April
Time: 18:00-19:30
Address: HFDA Building (18 Istenhegyi út, 1126, Budapest)

HFDA Academy Fashion Flash roundtable discussion was held for the second time, focusing on the topics and opportunities of "crafts and careers in fashion". During the event, fashion enthusiasts were able to gain insight into various areas of the fashion industry. This included design, production, manufacturing and tailoring. Participants were also able to learn about job roles in fashion journalism, modelling, photography and the work of stylists. Our aim is for the general public to find out more about the exciting options and accessible routes that can lead to a profession in the fashion and clothing industry.
The main issues discussed:
- What kind of opportunities are there within the fashion industry?
- What does a fashion journalist, fashion critic, marketing manager, stylist or photographer do?
- How can we make seamstress and tailoring courses attractive again? How does the current situation of sewing salons and factories in Hungary stand?
- Why is it important to increase the prestige of the craft industry?
Speakers:
Judit Benczik – Clothing and Textile Engineer (MOME)
Marianna Németh Zoltánné - Modeller, Editor, Head Tailor, Couture Sewer
Gyula Gaál – Promes'95 Bt., Owner
Ágota Ribánszky – Instyle Editor in Chief, Former International Fashion Model
Lilla Lendvai – Stylist
Krisztina Kárpáti - Freelance Fashion PR
Máté Gregus – Fashion Photographer
Moderator: Péter Szűcs - Blogger, Founder of Peter's Planet
The event is free of charge, however due to limited seat availability, entry is subject to confirmed email registration. Please register your intention to attend via email at info@hfda.hu by the 22nd of April.
The prospectus concerning our Data Management Policy can be accessed via the link below, and after accepting, submitting a registration email / registering, you voluntarily consent to the Data Manager keeping your personal data for the purposes and for the time specified in the Prospectus.
https://mtu.gov.hu/documents/prod/Adatkezelesi-tajekoztato_mddu_hivatdivat_0410_vegleges.pdf
More articles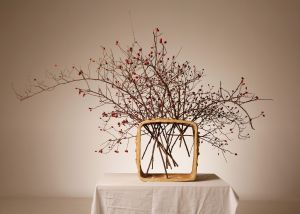 Hungarian creators will be presented for the first time at Designblok in Prague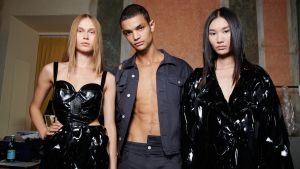 A new generation of Hungarian fashion brands debuted in the Italian fashion capital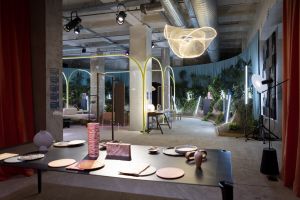 This October, 360 Design Budapest awaits you with a more diverse programme than ever