Hungarian designers participated at HOMI trade fair in Milan
---
The Hungarian Fashion and Design Agency represented outstanding products of Hungarian designers during the HOMI, the Fiera Milano Lifestyle Trade Fair held between 14 - 17 September. Three Hungarian brands were exhibited: Hannabi (sofas), Position Collective (lamps) and Voy (ceramics) at the trade event organised for the tenth time.
1,100 exhibitors from 36 countries attended the event to display their best quality wares to the international audience. The fair collected a colourful palette of design: besides classic furniture, we could find fashion accessories, home textiles and home wellness exhibitors.
The Hungarian stand revealed individual and clean-lined sofas by Hannabi; elegant lamps by Position Collective, and delicate ceramics by Voy. The Hungarian pavilion did not merely expose the products but also arranged them in a space helping visitors easily imagine themselves in their own homes.
The main goal of participating professional design fairs worldwide is gaining international visibility high quality Hungarian designers and the creative side of Hungary. "The Hungarian Fashion and Design Agency intend to develop strategic partnerships which facilitate the export of national design industry, the increment of Hungary's production of material and supply, the more intensive integration into the international value chains as well as promote industrial innovation." – said Zsófia Bata-Jakab, CEO of the Hungarian Fashion and Design Agency.
Further information: design@hfda.hu
About the Hungarian Fashion and Design Agency
The Hungarian Fashion & Design Agency was founded in 2018 as a subsidiary of the Hungarian Tourism Agency, with three key divisions: fashion, design and Fashion & Design Hub. The goal of the Hungarian Fashion & Design Agency is to strengthen the country's image through the globally acknowledged design and fashion industry, which also creates workplaces that are benefitial for other industrial branches. Additionally, some of its most important tasks are to enhance export, strengthen and develop the domestic manufacturing background, and cultivate the creative and professional knowledge that preserves tradition. Its emphasized aim is to execute an efficient professional coordination between domestic and international performers within the industry, which is essential for long-term success.
More articles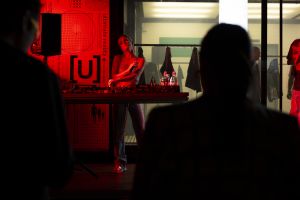 BCEFW will return at the end of January – Applications for side events are now open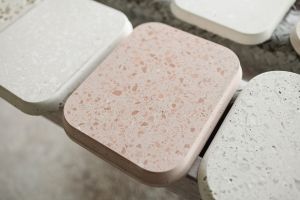 Creative collaborations have started in the Hungarian design LAB curated by Rossana Orlandi program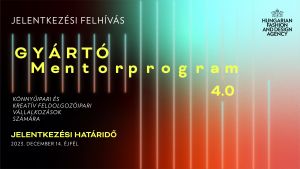 Manufacturers Mentoring Program 4.0