Founded by Kata in 2009, Kata Szegedi is one of the most important hungarian brands in the contemporary fashion scene. The independent, Budapest based label's vision contains innovative, modern design for cosmoplitans who are self-assured and proud of their individual image; the ones who value the expression of originality in their day-to-day life. Kata Szegedi is one of the designers in Hungary , she came to spotlight before she graduated in 2009 at KREA Contemporary Arts Institute Budapest. That year she became the top young fashion designer at the Fashion Awards Hungary. Kata plays an important role in the hungarian fashion world, she won the Best Fashion Designer Award of Glamour Women of the Year in 2014.
Kata Szegedi and Daniel Benus met in 2002, while studying at 'Kisképző' Secondary School of Fine and Applied Arts Budapest, where they became best friends. Daniel took an important role in the brand's evolution from the beginning, since 2015 he became a full time member. The designerduo's aim is to create pieces full of passion, Objects of Desire. The love for contrasts is reflected throughout every single piece, experimenting a lot with silhouettes, shapes, textures and colours creates an eclectic, visual statement. Inspiration drawn from contemporary art ,youth culture and urban lifestyle is combined with an emphasis on tailoring and the use of custom developed fabrics. The interesting marriage of streetwear influences, hungarian sensibilities and global motifs present a playful and fresh attitude of the effortless 21th century women and men.
Collections were featured in Helsinki , Berlin, Paris, Zagreb and Katowice Fashion Week, worn by celebrities like Róisín Murphy, Nicki Minaj, Kelly Rowland , Eniko Mihalik, Vanessa Axente, and Little Dragon's Yukimi Nagano. Appeared in magazines like Vogue Italia, Vogue China, Schön, The Room, Marie Claire, Elle, Glamour, InStyle, Sleek, Indie. The duo is on the right track to share their powerful and vibrant creations with a wider audience.
More articles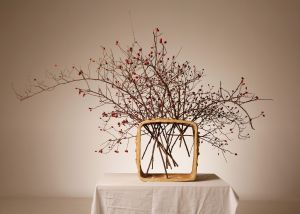 Hungarian creators will be presented for the first time at Designblok in Prague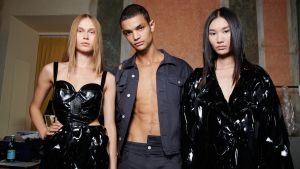 A new generation of Hungarian fashion brands debuted in the Italian fashion capital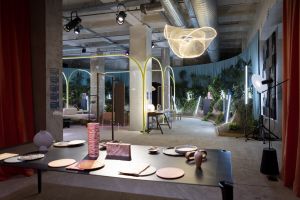 This October, 360 Design Budapest awaits you with a more diverse programme than ever