Meet the coolest players of the Hungarian design industry in just one weekend
---
13 up-and-coming and 13 household name product designers and manufacturers will be introduced at this year's debut exhibition of S/ALON BUDAPEST. The Hungarian Fashion & Design Agency (HFDA) plays an important role in helping the visibility growth of Hungarian designers, and as a professional partner the Agency contributes to the success of both the event and the participating Hungarian artists with its knowledge and experience. Visit and join the S/ALON BUDAPEST exhibition between 21-13 September. Immerse yourself in the amazing atmosphere of colours, materials, surfaces, and innovative solutions!

In addition to the professional support and development of national designers, our strategy emphasises the patronage of the Hungarian design industry to participate in professional events. We find it important that as a result of this weekend and its special concept, as many people as possible get to know the excellent products of Hungarian designers, and through them, for a wider audience to notice the creativity and uniqueness inherent in both the designers and their products." said Zsófia Bata-Jakab, CEO of the HFDA, regarding the cooperation with S/ALON BUDAPEST. As a professional partner of the exhibition, the Agency suppported the introduction of 13 budding designers and 13 household name designers and manufacturers, covering a wide range of areas, from furniture to ceramic design to metalworking.

Several promising young talents will be arriving with a small-scale series of furniture collections, and with individual lamps or lighting objects that count as specialties in the domestic market, such as lamps that can be assembled from variable modules, or creations using recycled glass and copper.

A varied collection of shapes, techniques and materials come to life in the form of characteristic accessories thanks to young designers and craftsmen. In addition to the lesser-known creatives, designers that have already made a name for themselves both domestically and internationally will also be presented, and with their innovative and unique products, they will be able to enhance the reputation of Hungarian design.

There will also be an opportunity to get to know a unique product range of concrete designs, including the world's first cement-textile collection, and a bio-concrete system that converts rainwater into high-quality drinking water.

In addition to the above, ergonomically designed sofas, premium category oak flooring that ooze contemporary luxury, and tiles made of concrete and terrazzo using handicraft techniques are also a part of the national design section.

Concerning the competitiveness of the Hungarian design industry, Zsófia Bata-Jakab, CEO of the HFDA pointed out that contemporary Hungarian art has a tradition that dates back to hundreds of years. Furniture (Thék Furniture Factory, Lindel) and glass and ceramic art (Ajka Kristály Kft., Zsolnay) have undergone many changes until reaching their present form. However, the process of development has not stopped, and the products of Hungarian designers are still valid, and continue to stand strong on the international market today, although there is still room for improvement in the field of business strategy.

The majority of Hungarian designers think along the lines of small-scale production, and there is only a very limited area and connecting point in which designers can take part in manufacturing work, added Bata-Jakab. Strengthening branding and communication between industry players is an important aspect of achieving international success and the HFDA reckons that the debut of S/ALON BUDAPEST can be a major step forward in reaching this goal.

The long-term goal of the Hungarian Fashion & Design Agency is to develop strategic partnerships that increase the export of the country's industry, boost the production of raw materials in Hungary, strengthen the involvement in global value chains and stimulate industrial innovation.
More articles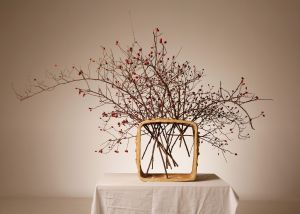 Hungarian creators will be presented for the first time at Designblok in Prague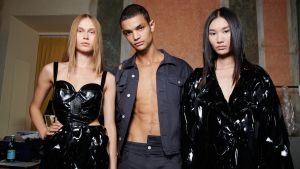 A new generation of Hungarian fashion brands debuted in the Italian fashion capital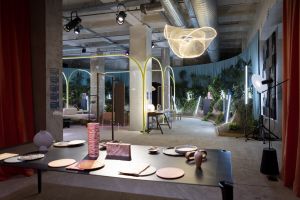 This October, 360 Design Budapest awaits you with a more diverse programme than ever