Meissen Porcelain Manufactory
---
The Museum of the Meissen Porcelain Factory offers eveyone access to its expertise, tradition and fine dining culture. It is the only museum in the world that provides insight into Meissen Porcelain® 1710's ever-changing trends. During the guided tour, the mentorees got to know the history of the factory, the ingredients of Meissen porcelain and how it was worked on. During the rich and expansive introduction, the mentorees also gained an in-depth knowledge of the factory, individual projects, the strength of German purchasing power and various international markets.
The tour presented the four phases of Meissen porcelain making: hand shaping and forming, matching together the pieces, and stenciling/hand decorating and painting. Following the introduction, the mentorees were able to decorate a Meissen porcelain vase with a collection of elements from the collection, according totheir liking and tastes. They were able to work freely with the Meissen porcelain and were also able to compare the process with the experience of working in the same field at home, thsnks to the intership programme.
The Designers' Open and Grassimesse
The event, Designers' Open held every October, is one of the greatest held for contemporary designers. Organised for designers, manufacturers and merchants, the event welcomes visitors to downtown Kongresshalle Zoo from October 25-27, 2019. While studying and viewing the exhibition, the mentorees got to know German and international designers and thanks to the exhibition forms, their products and their pricing techniques. Exhibiting at the fair is possible, as the prices are not sky high – and with a strong and elaborate business plan, attendance at such a fair can be incorporated into a brand's strategy, and with this type of leverage mentorees can appear on the German market. Mentors received adequate answers to all their practical questions, including exhibition conditions, deadlines and opportunities. This year, the theme of the exhibition was Sustainable Design, which featured several exciting and inspirational works by the mentors.
Lastly, Grassimesse Leipzig is also a well-known trade show, which was formed in the 1920s and transformed to its current form from a sales fair founded by the director of the Museum of Applied Arts. As a result of the rigorous selection process implemented by the former board of directors, the exhibition has now grown to become a recognized stage of the elite of industrial designers across Europe. The fair is held at the Grassi Museum of Applied Arts every year. The GRASSI Museum of Applied Arts, which is famous throughout Europe, focuses on design, crafts, photography and architecture. Its collection contains approximately 230,000 European and international handicrafts from antiquity to the present day.
Click on the
link
for the official video!
More articles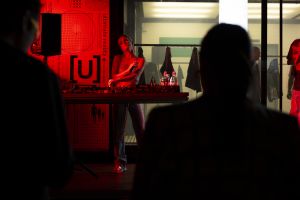 BCEFW will return at the end of January – Applications for side events are now open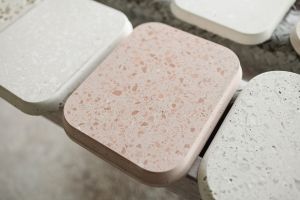 Creative collaborations have started in the Hungarian design LAB curated by Rossana Orlandi program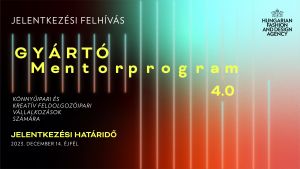 Manufacturers Mentoring Program 4.0