Over 1,600 virtual postcards created by the 'Kiss in Budapest' installation
---
More than 3,200 visitors experienced the 'Kiss in Budapest' installation at London Design Biennale, between 4th and 23rd September. Owing to the great success, the Hungarian Fashion and Design Agency is convinced that Hungarian design has its worthy place on the international scene and delighted to show Hungary's creative side in an emotional way.
Inspired by the topic of the Biennale, the designer team of HFDA created an art installation that is dealing with the increasing social alienation, the lack of touch and intimacy in human relationships and the influence that modern technology has on our daily life and interhuman behaviour.
The installation also attracted the attention of design experts and enthusiasts, as more than 3,200 visitors created romantic, virtual postcards in front of the most beautiful views of Budapest. Those, who completed the online questionnaire were impressed by the Fishermen's Bastion; however they also loved the Parliament and Vajdahunyad Castle as well. 60% of the respondents had already visited Budapest and almost 80% would recommend it to their friends. More than 70% said they would like to visit these romantic sights in the near future.
Due to the big interest, the installation will appear at upcoming events as well. Zsófia Bata-Jakab, the CEO of the Hungarian Fashion and Design Agency stated that "The aim of our presence at global events is to support the Hungarian design sector to reach an international audience, thus allowing more and more people discover the creative side of Hungary. We are very proud that our installation had such a great success at London Design Biennale."
Further information: design@hfda.hu
About the Hungarian Fashion and Design Agency
The Hungarian Fashion and Design Agency was established in 2018 as a subsidiary of the Hungarian Tourism Agency, with three main divisions: fashion industry, design industry and the Fashion & Design Hub. The aim of the agency is to boost the country's image through the globally recognised design and fashion industry, creating jobs that are backed by a sustainable sector. In addition, the most important tasks include the increase of exports, the reinforcement and development of the domestic manufacturing base and the development of traditional creative and professional knowledge. The outstanding aim is the establishment of an efficient professional coordination of the domestic and international participants in the design and fashion sector, which is indispensable for long-term success.
More articles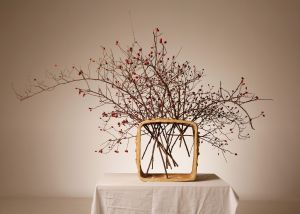 Hungarian creators will be presented for the first time at Designblok in Prague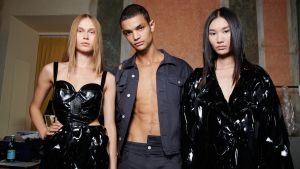 A new generation of Hungarian fashion brands debuted in the Italian fashion capital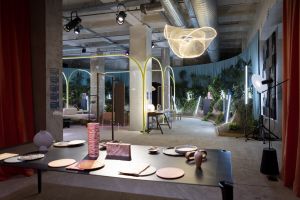 This October, 360 Design Budapest awaits you with a more diverse programme than ever