Presenting: Hungarian Designers at Milan Design Week
---
Milan Design Week, one of the most important events of the design industry is held between 9-14 April 2019. Hungary is represented at the event with the participation of the Hungarian Fashion & Design Agency and 13 designers. The showcased brands present a vast and complete range of Hungarian design, and visitors are able to view an array of products from unique lamps to couches and porcelain. By taking part in international, professional events, the aim of the agency is for the wider public to get to know the many potentials and opportunities hidden within Hungarian design.
In April of every year, Milan Design Week hosts two prominent events: Salone Internazionale del Mobile, one of the most important international furnishing accessories fair and exhibition, and the Fuorisalone event programme. Since 1961, Salone del Mobile has turned into an international reference point when it comes to design and furniture manufacturing.
Over 370,000 visitors attend the fair, including dealers, buyers, manufacturers and industry professionals. Fuorisalone on the other hand, which was started in the 1980s, also includes a spontaneously organised series of artistic and cultural programmes, building a strong design community and has also been experimenting with various techniques in design representation.

The Hungarian Fashion & Design Agency represented Hungary with a special exhibition comprising of the works of 13 Hungarian designers at one of the central venues of the event, the Brera Design District. The selected 13 Hungarian designers chosen, based on professional criteria: ADAMLAMP (Ádám Juhász), Edina Andrási, a Brinkus Design (Kata Brinkus), Gyöngyi Bokor, CODO (Gábor Kodolányi), Marta Edöcs Glass (Márta Edőcs), Hannabi Sofa (Anikó Rácz), Biela Collection (András Kerékgyártó), Dóra Knetik, KOMONKA Textile (Móni Kovács), Polyunomi (Ábel Lakatos), POSITION Collective (Attila Kertész, Bence Simonfalvi) and STUDIO NOMAD (Bence Pásztor, Dávid Tarcali, Soma Pongor).
The Hungarian installation can be found at the central location of the event. Giving a new perspective on everyday objects, and through their generous and creative usage and imaginative design, the installation is able to add value and depth to Hungarian design and support its strong and positive image.
"The Hungarian Fashion & Design Agency's priority and aim is to integrate Hungarian designers within the circulation of the international industry, and by doing so creating opportunities for them to show their talent and the creative forces behind Hungary. Milan Design Week is one of the most important events in the field of design and draws in both general visitors and industry professionals on a global scale." - stated Zsófia Bata-Jakab, CEO of the Hungarian Fashion & Design Agency.
Opening Hours: 9-14 April, 2019, 10:00 - 20:00
Address: Via Solferino 11, 3rd Floor, 20121 Milan, Italy
More articles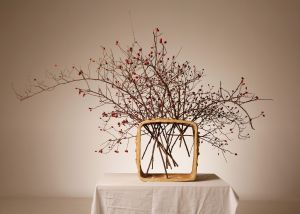 Hungarian creators will be presented for the first time at Designblok in Prague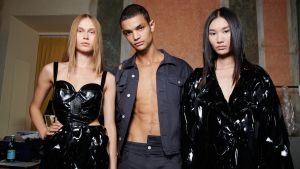 A new generation of Hungarian fashion brands debuted in the Italian fashion capital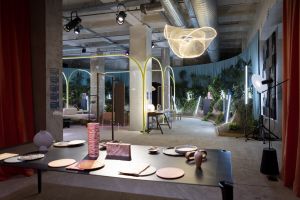 This October, 360 Design Budapest awaits you with a more diverse programme than ever