The impact of technology on fashion
---
At this year's Budapest Central European Fashion Week, on the 25th of October, international experts will discuss the key questions regarding technology and fashion at a roundtable event on Fashion & Technology.
If you're interested in what innovative material usage looks like, whether ethical fashion exists, or how technological innovation is emerging in the fashion industry, take a visit to the Ybl Creative House Buda where you'll be able to talk to experts about exciting subjects on topics concerning the present and future.
Programmes:
13:00 – 13:40
The future of material usage in the fashion industry
What counts as innovative material usage? How are raw materials transformed? In what ways do the fields of technology, art and textiles mix? How do all of these questions affect the future of the fashion industry?
Conversational partners:
Dr Carmen Hijosa, Founder of Ananas Anam
Ista Boszhard, Co-founder of TextilLab (Amsterdam)
Zsófi Lévai, Fashion Tech Designer
Ryan Mario Yasin, Founder of Petit Pli
Katalin Zita Csillag, Fashion Designer
13:45 – 14:05
Does ethical fashion exist?
What's the problem with this term?

Do models have rights?

What really happens in factories?


Conversational partners:
Olivia Pinnock, fashion journalist – Pinnock writes for Forbes, Future Laboratory and Euronews regarding questions concerning the fashion industry. In 2016 she started the panel discussion "The Fashion Debates" series in London, which highlights the ethical questions surrounding the industry, including the rights of factory workers and models.
14.15 - 14.45
Technology and Fashion
How are technological innovations showcased in the fashion industry?
Can fashion technology serve business development, if so, how?
What relationship is there between a brand and innovation?


Speakers:
Pavan Bahl, Co-founder of MouthMedia Network
Bence Ivancsics, Founder of Sneakertracker
Further information can be found on the Facebook page of the event.
More articles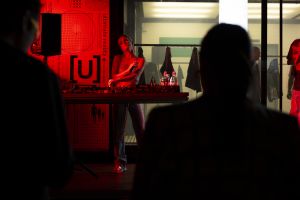 BCEFW will return at the end of January – Applications for side events are now open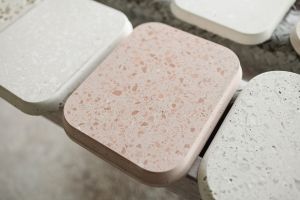 Creative collaborations have started in the Hungarian design LAB curated by Rossana Orlandi program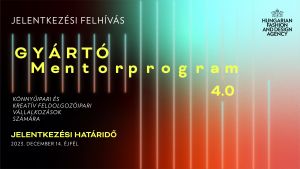 Manufacturers Mentoring Program 4.0