The region's most anticipated fashion show will be arriving in October
---
14th of September, 2018 - The Hungarian Fashion & Design Agency is preparing for Fashion Week with a number of fresh, new ideas, and the biggest names in the business on a national and international level. Budapest Central European Fashion Week, which runs between 25-27 October, will be held at one of the most impressive venues of the capital, the Castle Garden Bazaar.
Invitees of the 2019 Spring Summer collection will include not only Hungarian designers but regional designers and fashion experts, celebrities and influencers. During the three day event, many well-known fashion industry professionals will be visiting Budapest, such as Italian Vogue journalist Alberto Calabrese, Bryanboy – a fashion influencer with over 660,000 followers, and model Sita Abellan. The Fashion Week programme will consist of colourful events, presentations, and the Young Talents show.
One of the main goals of the organisers is for Budapest to become an active member within the circulation of the fashion industry, and while doing so, strengthening international relations. As a first step, the Hungarian Fashion & Design Agency entered into a three-year strategic agreement with Camera Nazionale della Moda Italiana, the National Institute for Italian Fashion.
"In the near future, we would like to place more emphasis on the modernisation of the fashion industry, including production development and education, and we will also be paying special attention to launching our mentoring programmes and supporting young talents," added Zsófia Bata-Jakab, CEO of the Hungarian Fashion & Design Agency.
Mercedes-Benz has continued to be the main sponsor of the event.
Follow us on our Facebook and Instagram page, and you can also check our website for up to date news.
About the Hungarian Fashion and Design Agency
The Hungarian Fashion & Design Agency (HFDA) was founded in 2018 as a subsidiary of the Hungarian Tourism Agency, focusing on two main sectors, the industries of Fashion and Design. The main goal of the agency is to promote the Hungarian Fashion and Design Industry, and by doing so strengthening the country's image. In addition, its most important tasks include increasing export, strengthening and developing domestic production, and developing and safeguarding traditional creative and professional knowledge. As an integrative organisation, a main goal of the Agency is to achieve effective professional coordination between domestic and international players of the fashion and design field, which is essential for long-term success.
More articles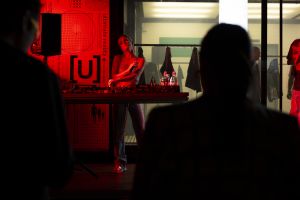 BCEFW will return at the end of January – Applications for side events are now open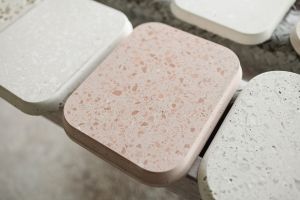 Creative collaborations have started in the Hungarian design LAB curated by Rossana Orlandi program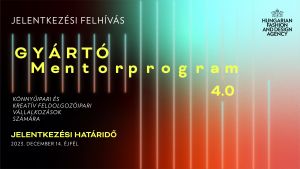 Manufacturers Mentoring Program 4.0