The start of Budapest Fashion Nights
---
A fashion lovers dream: discounts, events and Hungarian fashion.
Between 6 – 9 December, up to 50 Hungarian designers will be awaiting fashion lovers with special events, discounts and extended opening hours as part of the Budapest Fashion Nights programme series.

There will be many types of events, including roundtable discussions where you can learn all about the latest trends, and perhaps even meet your favourite blogger while you're there. Listen and find out about what inspires designers when creating a collection and get up to date with the must-have pieces for your wardrobe refresh. Thanks to the extended opening hours, here's no need to rush, you'll be able to choose from beautiful pieces of clothing and accessories while sipping on a glass of champagne.

Thanks to the co-operation between the the Hungarian Fashion & Design Agency and the Italian Embassy in Budapest, this year's repertoire will now include Italian fashion brands too. Now, you'll also have the opportunity to take a sneak peak at the admired elegance of Italian fashion too.

Also, if you'd like to support a good cause this Christmas, how about taking part in a four day-long charity event? Topics covered include the subjects of responsible livestock farming, and environmental awareness, presented by a designer.
There's no need to worry if you don't have the time to visit each store individually, as there will be various multibrand stores where you can pick and choose from several brands at once. Thanks to the wide variety of styles, a shopping trip during Budapest Fashion Nights can also count as a special event for men, where they can easily find outfits that suits their needs.

Besides the most important basic pieces, you'll also be able to find dresses for special occassions, unique handmade shoes, stylish bags and backpacks, and distinctive pieces of jewelry, swimwear, hats and coats.
Stores to visit:
ÁERON
AMNESIA
ARTISTA
ART'Z MODELL
BARBARA LÉBER
CLIQUE DESIGN STUDIO
CUKOVY
DORKO
DVA
EVE BY EVA REMENYI
FALUDY G JEWELLERY
FIAN CONCEPT STORE
FOLENTA DESIGN
GABO SZERENCSES x INVENTINO
HERIA ENAMEL
HOME OF FASHION
ILLESHANDMADESHOES
JE SUIS BELLE
KATHIA DOBÓ
KATTI ZOÓB
KELE CLOTHING
KLAUZÁL 1
LA'JOS CONCEPT STORE
LAONI DESIGN
LUAN BY LUCIA
LUCKY SHEPERD DESIGNER STORE
MAISON MARQUISE
MARGOT BUDAPEST
MAX &CO
NINI MOLNAR
ONE FASHION BUDAPEST
REPITYKE ÖKOBAGS
ROOM 4
VADJUTKA DESIGN ÉKSZER
PAULA STORE
PINKO
PELSO
PETER MERO
PRINTA BUDAPEST
RABÓCSI RENÁTA
THE GARDEN STUDIO
TREASURE BUDAPEST
WESSELY JEWEL
WHYOYS
WONDERLAB
ZEMSE
ZIA BUDAPEST
For the detailed programme, including locations and a map please check the official Facebook page of the event or pick up a brochure at the participating boutiques.
More articles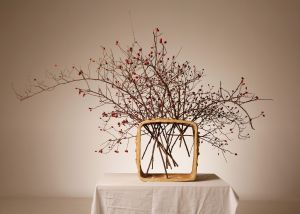 Hungarian creators will be presented for the first time at Designblok in Prague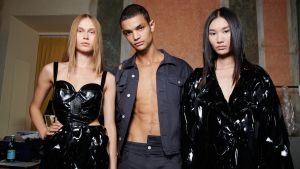 A new generation of Hungarian fashion brands debuted in the Italian fashion capital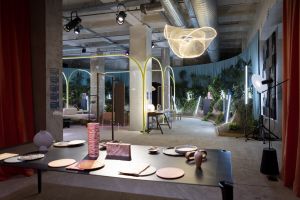 This October, 360 Design Budapest awaits you with a more diverse programme than ever